The Things I Love About Christmas









Christmas Eve

My aunt Liz always has a Christmas Eve dinner, and it's so much fun! Hers is the first place I'd ever had spiked cider (snuck while everyone was talking). We have some appetisers of bacon-wrapped scallops and shrimp with cocktail sauce and a wonderful dinner. Mom always brings her Christmas Log...so yummy.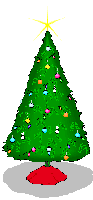 We all sit and catch up on what we had been doing over the last few monts or weeks and the kids show us their new computer. Last year was especially exciting. It was the first year Mac attended Christmas Eve dinner and the kids were very rambunctious. Two of the cousins (Jake and Allie) got into a rumble and the tree fell on Allie.

She was screaming and Jake went into hiding. There was water all over the place and broken ornaments on the floor. Dad got under the tree to right it while all of this is going on. What an ice breaker!

It all worked out okay in the end. Allie calmed down and the tree was fixed. But most importantly to the kids, Santa came that night, and we have a story that will last for years.








Christmas Morning

Growing up with two younger sisters meant I never got any sleep the night before Christmas and was woken at the crack of dawn to look under the tree. It still happens now. But, looking at the tree and the stockings lying on the living room floor instead of on the mantle because they are over-stuffed is quite a site.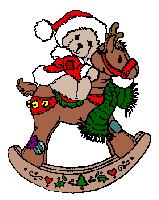 Before we wake mom and dad, we choose where to sit when dad plays Santa and hands out the gifts. It's still pretty early when we ask if we can open the stockings. We know they'll say yes because it gives them a few extra minutes of sleep, we've always asked so they'd know we were up and ready for the loot!

We just about make it through our stocking when mom and dad get up to say Merry Christmas and to look through their stockings. It's fun...everyone is saying 'thank you' at the same time and 'wow-ing' at the cool stuff mom found. I still have a little etch-a-sketch key chain she got several years ago.


After mom makes the coffee, dad sets up the video camera and settles under the tree to play Santa and hand out gifts. We still get gifts from Santa and Mrs. Clause, yes, I still believe in Santa, and mom gets something from Alex Trebec of Jeopardy (they watch the show every night). Now...everyone has a method to opening gifts, my personal method (and the one my whole family subscribes to) is to receive all the gifts and keep them in a pile and open them all at once.

Again, 'thank-you's' are being said and paper is flying. I think we all hope the others like the gifts we had chosen for them, then we start cleaning up while mom starts making breakfast. Just something small so we can go visit relatives for Christmas dinner.









Christmas Dinner

Usually we'll go to my Aunt Anne's house or we'll have dinner at my parent's house. There are lots of people, lots of food, and lots of good cheer. Dinner usually consists of a turkey or a ham (I always opt for the turkey, love that dark meat), along with all of the fixin's - and all the pie you can eat for dessert, my favorite is the custard pie and my grandmother's cheesecake (it's her legacy). I can't make them to save my life so the only time I eat those things are at mom's house (there's nothing like mommy-made food).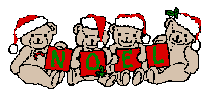 After dinner we always play a game of touch football. We used to play soccer, but after my cousing whaled the ball at my face we stopped that, too violent. But, I still managed to hurt myself during a game of football. I turned wrong and hurt my knee. I guess I'll never go pro!

So, that's my Christmas experience. It's probably similar to lots of families' holiday festivities, but it's special to me. It's where we replay great family stories and have comraderie amongst all the family members.









Thanks to Backgrounds Etc. for
the Backgrounds and Graphics.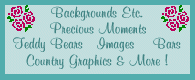 LinkExchange Member
MEMBER
of the POD


Bookstore


E-Mail Me